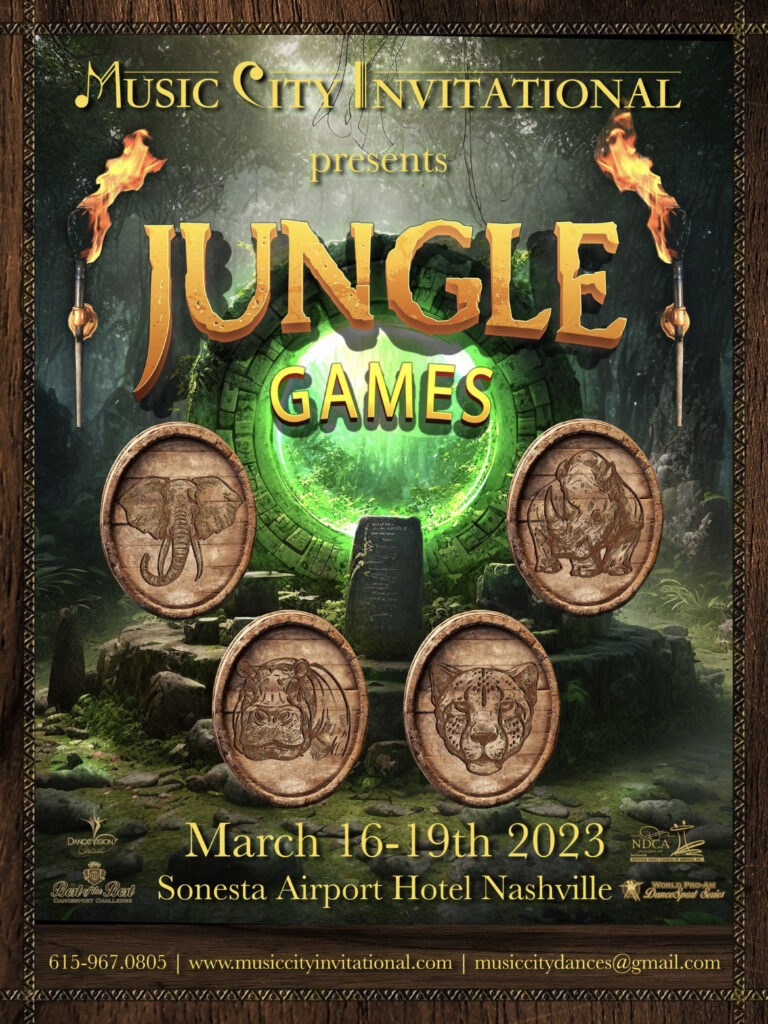 Welcome to the Music City Invitational Page
THANK YOU!!!!
What a magical MCI 2023! Thank you to all that came to support this year's event, the talented officials, judges, staff and the amazing team that helped put together this year's theme. Jungle Games was such a fun idea to create with and we hope you enjoyed every part of it (including the live snakes)!
We would like to give a special Thank you to our amazing Chairman, that keeps everything running smoothly,
Tommy Ditommaso
, the very talented office Manager, Pam Ditommaso and her help with Registration, Suzy Nyemchek, that greeted everyone with beautiful smiles (even bright and early),
Jamey McCaskill
, with his infectious energy, Tim Polachek for his  talented mic skills and bongo quartet, Keith Todd, for his fabulous music, Bonnie, our Registrar, Gigi, our on deck master, that makes sure everyone is where they need to be, Jonathan, for his undeniable creative skills,
Lynda Ralston
for all her help and support, and again all the staff, judges and officials. It is such a pleasure to work with such positive, happy and talented people. We are beyond grateful.
#thankyou
#mci23
#musiccitydances
#cantwaittillnextyear
We are truly humbled by the support and response and look forward to seeing you in 2024!
Warmest regards from all of us at MCI
This ballroom dancing competition experience is infused with enthusiasm, charm and top notch service & we can't wait to host you in 2023 and are proud to present….
Jungle Games!
Music City Invitational Results/Placements
2022 Placements
2021 PRO Scoresheets
2018 PRO Scoresheets
2017 PRO Scoresheets
2016 Placements
2016 PRO Scoresheets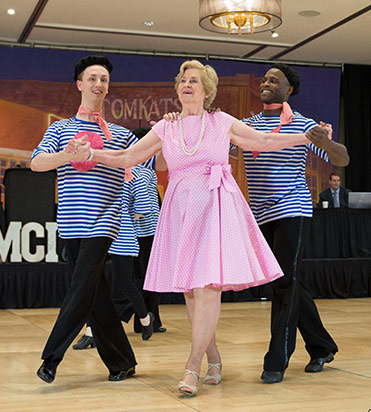 Visit Our Charity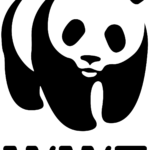 MUSIC CITY INVITATIONAL CHARITY NIGHT
Every year MCI donates the proceeds of our Silent Auction to important charities that impact our world. To date MCI and our participants, have donated to Clean Water, PETCO, The Lion's Foundation, Hope 20, Tennessee Alliance for Kids and more. Help us to make a difference!
2023 Silent Auction Charity will be the World Wildlife Foundation
Their vision is to build a future in which people live in harmony with nature. To deliver this mission, they work to conserve and restore biodiversity, the web that supports all life on Earth; to reduce humanity's environmental footprint; and to ensure the sustainable use of natural resources to support current and future generations.
They celebrate and respect diversity in nature and among the people, partners, and communities with whom they work. Across the many cultures and individuals that represent WWF, they are unified by one mission, one brand, and one common set of values:
Courage: We demonstrate courage through our actions, we work for change where it's needed, and we inspire people and institutions to tackle the greatest threats to nature and the future of the planet, which is our home.
Integrity: We live the principles we call on others to meet. We act with integrity, accountability and transparency, and we rely on facts and science to guide us and to ensure we learn and evolve.
Respect: We honor the voices and knowledge of the people and communities that we serve, and we work to secure their rights to a sustainable future.
Collaboration: We deliver impact at the scale of the challenges we face through the power of collective action and innovation.
Please email [email protected] if you are interested in donating an item for auction.
Charity Performance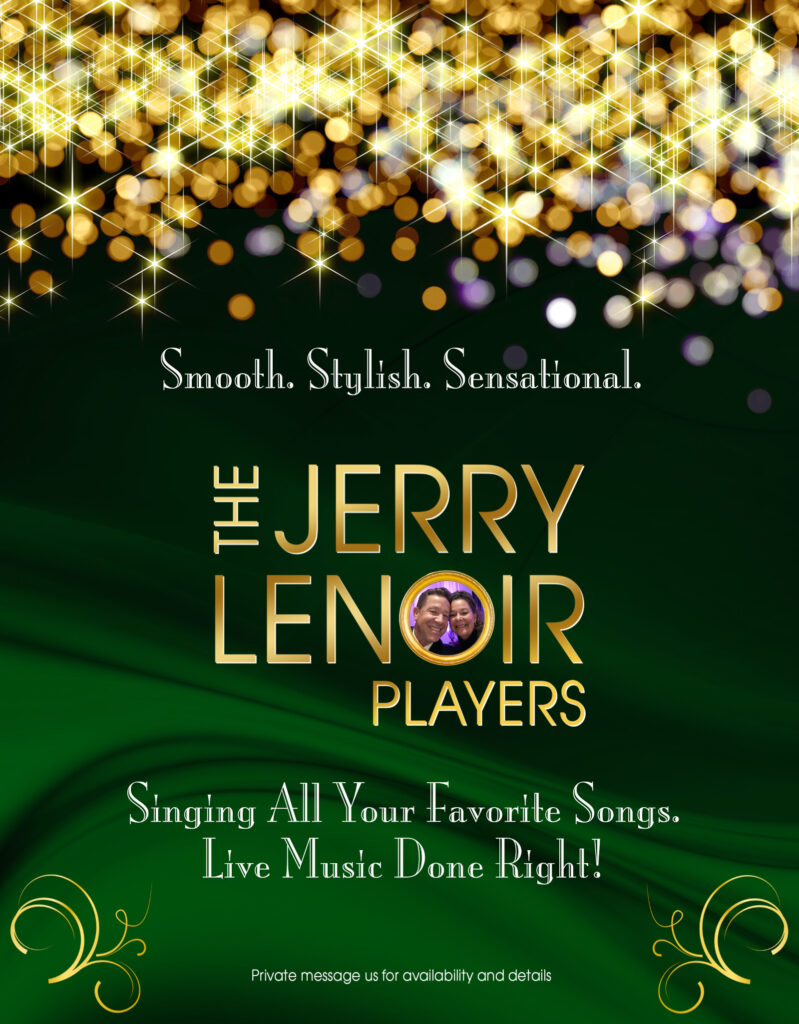 Charity Sponsors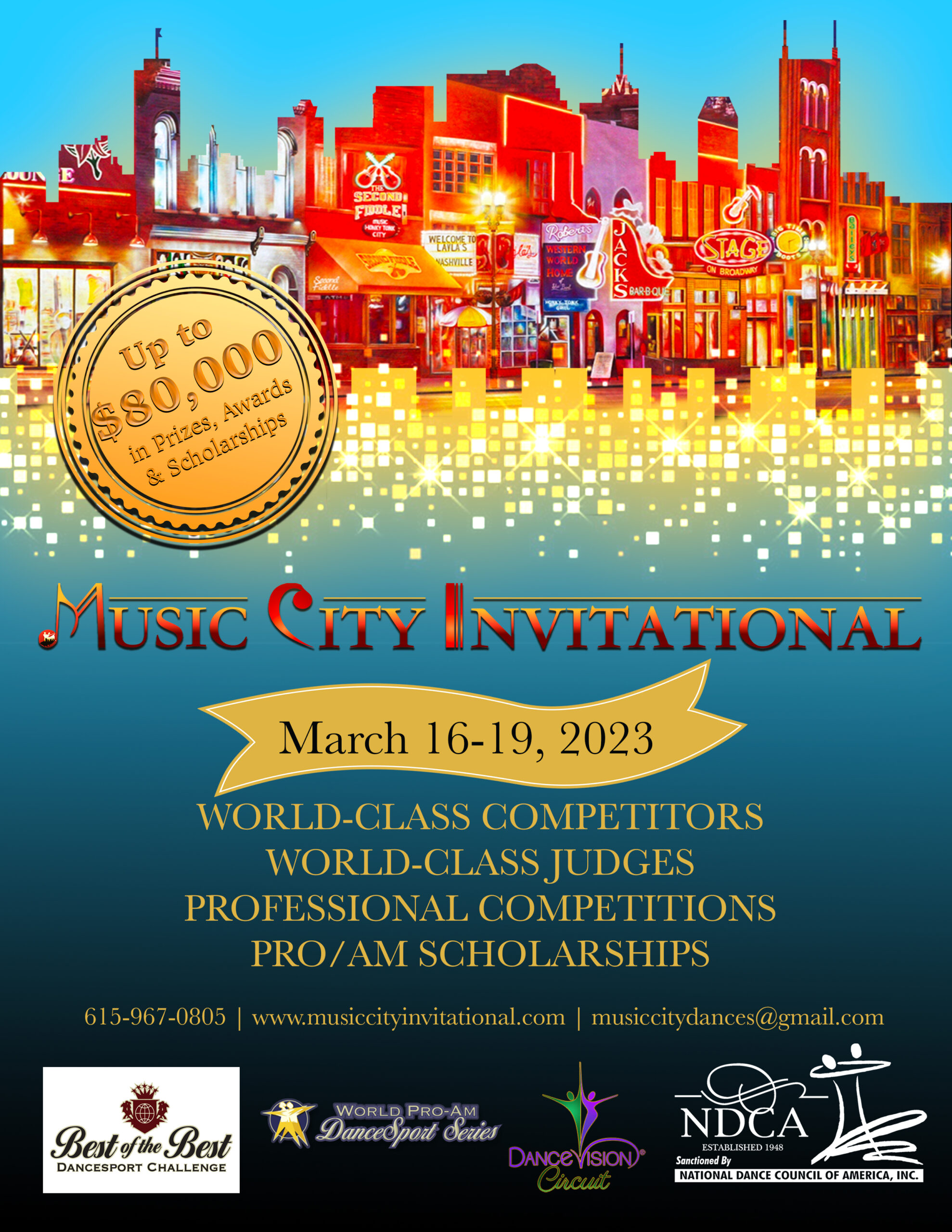 Stay Tuned For MCI 2023 SHOW!!!
Join us as we support and enjoy the Love of Ballroom!
#musiccitydances #mci #musiccityinvitational #mciballroom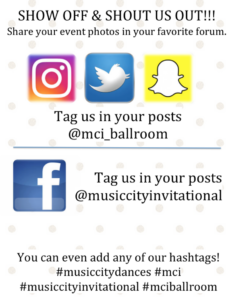 Officials
Meet the MCI Officials & Honorable Judges!
MCI Team
Officials
Suzy Nymchek
Office
David and I owned a studio for 35 years in St Louis Mo. we organized 2 NDCA events. David judges and coaches and I help orga
Keith Todd
Music Director
Began dancing in England at Age 8. Danced competitively as juvenile and Junior and was the UK Ballroom and Latin Junior Cham
Esther Ching
Awards Captain
Esther devotes her life to the Ballroom Dance World! She absolutely loves her dance people and all the bling that surrounds u
Marie Robert
Scrutineer
Respected Ballroom Professional
Bonnie Mackenzie
Registrar
Respected Ballroom Professional
Chrischianna Vigil
Backup Music Director
Respected Ballroom Professional
Honorable Judges
Tim Polaschek
Judge
Tim Polaschek has taught Ballroom Dance in Nashville for 20 years. During that time he has won numerous Top Teacher awards an
Kimberley Mitchell
Judge
Kimberley Mitchell comes from a Ballroom family with both parents still teaching dance in London, England. At the age of 5, s
Virginia Lenoir
Judge
erry & Virginia LeNoir started dancing together in 1991. In 1995 they were invited to their first Blackpool Dance Festival Ex
Jerry Lenoir
Judge
erry & Virginia LeNoir started dancing together in 1991. In 1995 they were invited to their first Blackpool Dance Festival Ex
Larry Dean
Judge
o Inducted into the World Masters Hall of Fame. National & International Championships Adjudicator. Past professional & pro
Terry Sweeney
Judge
Former US National & International Latin and Ballroom Champions, National Judges, World Class Adjudicator, Art & Style Dance
Rozana Sweeney
Judge
Former US National & International Latin and Ballroom Champions, National Judges, World Class Adjudicator, Art & Style Dance
David Nyemchek
Judge
David has owned a studio for 35 years in St Louis Mo. with his wife Suzy. The organize 2 NDCA events. David judges 20 NDCA e
Melanie Sandvig
Judge
Melanie is a Northcoast International Latin Champion, Southern States International Latin Champion, Can Am International Lati
TESTIMONIALS
What they're saying about the Music City Invitational
Thank you so much for having Jerry and I at the 2018 Music City Invitational. What a spectacular event!!! We were so excited to be a part of such a fun, elegant and well organized event. We enjoyed being a part and hope to see you all very soon. Thank you again for keeping the ballroom spirit alive!
Wow… Not only was your event a blast and fun to cover we enjoyed a wide range of extras that make Music City a must attend event… Top judges, great hotel and ballroom, best music man and a band, super MC, super show, energetic and talented competitors and pros and to top it off efficient and tight organizers. Thank you for inviting us to shoot your fabulous event. Stephen and photo team.
Would like to thank National Dance Clubs and World Championship Productions for being such class acts, super supportive of our students and staff. You all look great on the floor! Thank you for showing what our business should be like and being amazing supporters of the art of dance!
Thank you so much for having us! It was our true pleasure to share all the incredible energy you created this weekend!
Venue

Sonesta Nashville Airport
600 Marriot Dr, Nashville, TN 37214