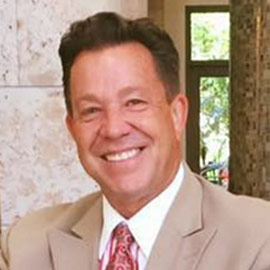 JERRY LENOIR
Judge
Performing for his family since he was a young child, Jerry LeNoir always knew he was going to be a singer. Even when he decided to pursue the path of professional dancing, he sang for fun and enjoyment, honing his skills and creating a smooth timber in his voice. In fact, listeners have often mistaken him for Dean Martin! He has performed all over the world and has also written 18 of his own country songs.
For 25 years, Jerry was a ballroom dancer with his wife, Virginia, appearing on many TV shows, dancing with Barbara Eden of I Dream of Genie,  Juliet Prowse, Sandy Duncan, and more. They now have three US championships under their belt and are four time Fred Astaire National Exhibition Champions.
With a goal of evoking emotions and memories when he performs, Jerry has learned to sing and perform in many different styles. From the ballroom tempos of the waltz, tango, and foxtrot to the hip-shaking music of the mambo, samba, and cha-cha, he will get all audiences tapping their feet and dancing.
Jerry and Virginia are NDCA accredited championship ballroom adjudicators, who coach and choreograph for ballroom couples both pro and pro am all across America.
Visit the Lenoir Entertainment website for more!